Coin Master For PC, Laptop or Mac
Currently, Coin Master is the most popular mobile app and makes up a large portion of the mobile gaming market. It is still one of the most successful apps in the UK and all over the world. The only drawback is that it isn't available on PC.
One of the most common questions within the Coin Master community is how to play Coin Master on my PC. There's no need to worry anymore because this article will provide all the details about how you can play the Coin Master game on a PC.
Download & Play Coin Master for PC, Laptop, or Mac
Currently, there is no official PC version available for Coin Master from its development company Moon active. So it is a bit difficult for a game lover to play enjoy coin master for PC.
Have you ever heard of emulators? If you believe they're worthless, then you're wrong! We will list down some of the amazing Emulators that you can use to play any mobile game on your PC. It does not matter whether you use Windows or MAC. The Emulators will run on both platforms. 
There are several android emulators on the market, but LDPlayer is one of the most popular. You can download and install this program for free. It has a broad feature set that can be used to fulfill all the tasks that an Android phone is expected to do. In developing the emulator, the gamers' mindset was taken into consideration. With great graphics and easy-to-use controls, you'll have an amazing gaming experience. The LDPlayer emulator runs well on both Windows and MAC OS. 
 Steps to Install & Play Coin master on LDPlayer
2) You need to download the latest version of the LDPlayer on PC. In case if you face any issue while downloading the installer then the google drive link is also provided below the button. By clicking the link you can download the installer.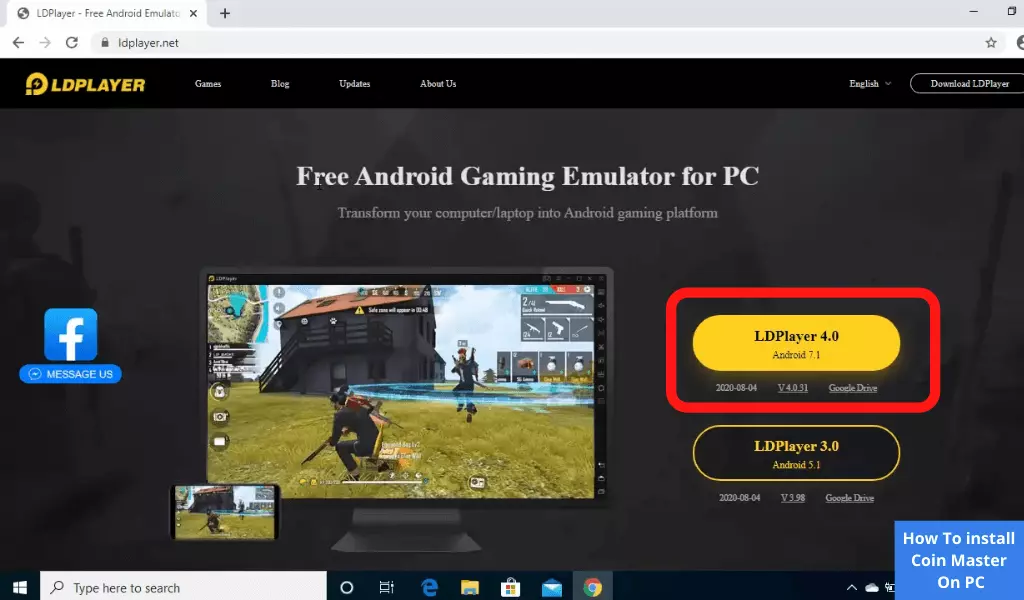 3) Once the installer is downloaded, Click on them and start the installation process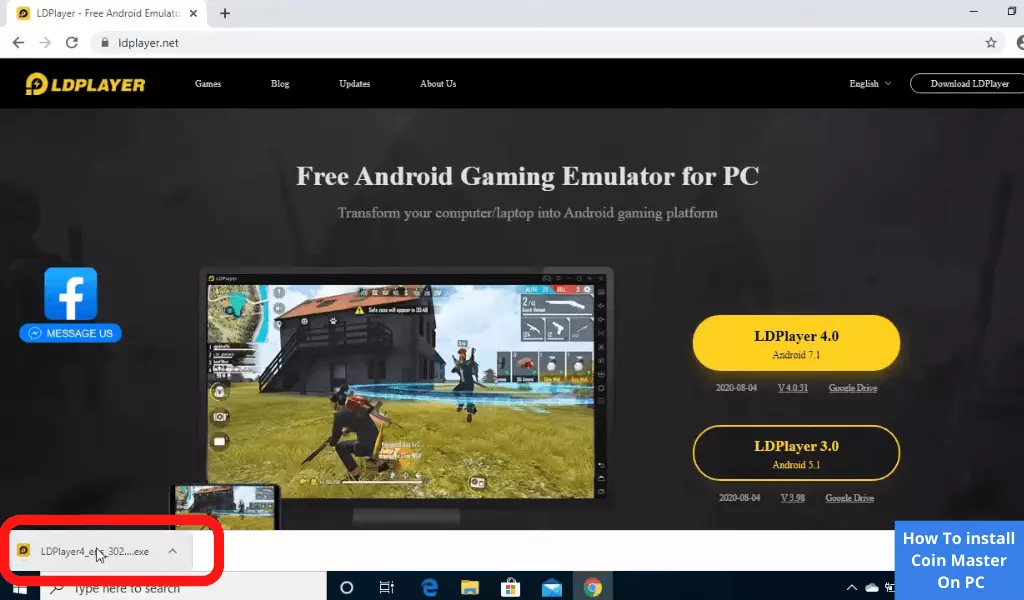 4) If you are using Windows as an operating system, then a permission popup will appear. Allow the installation by clicking on the Yes button.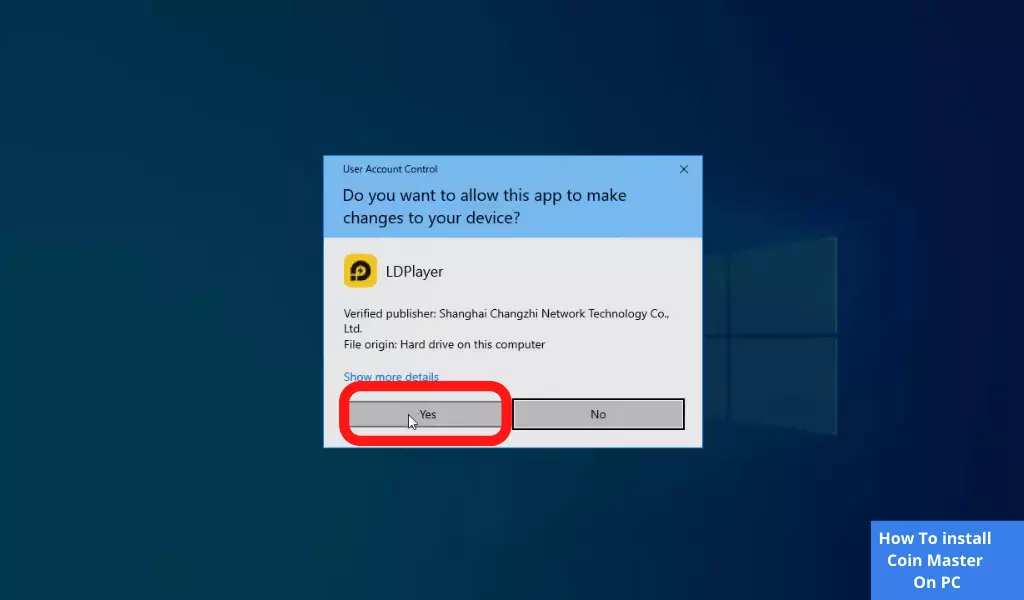 5) To proceed with the installation on LDPlayer click on the Install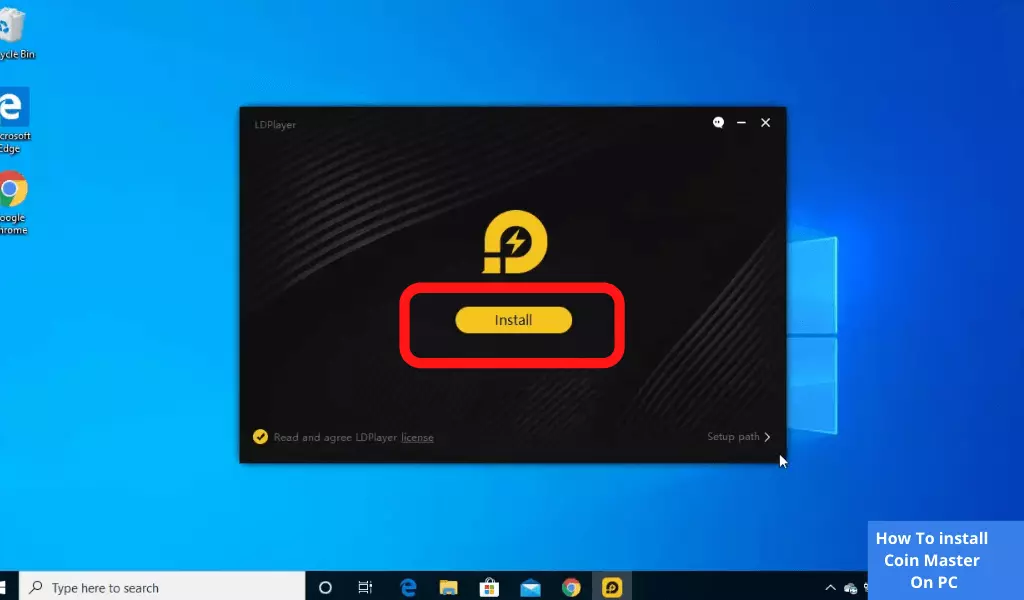 6) You will see the installation progress on your screen.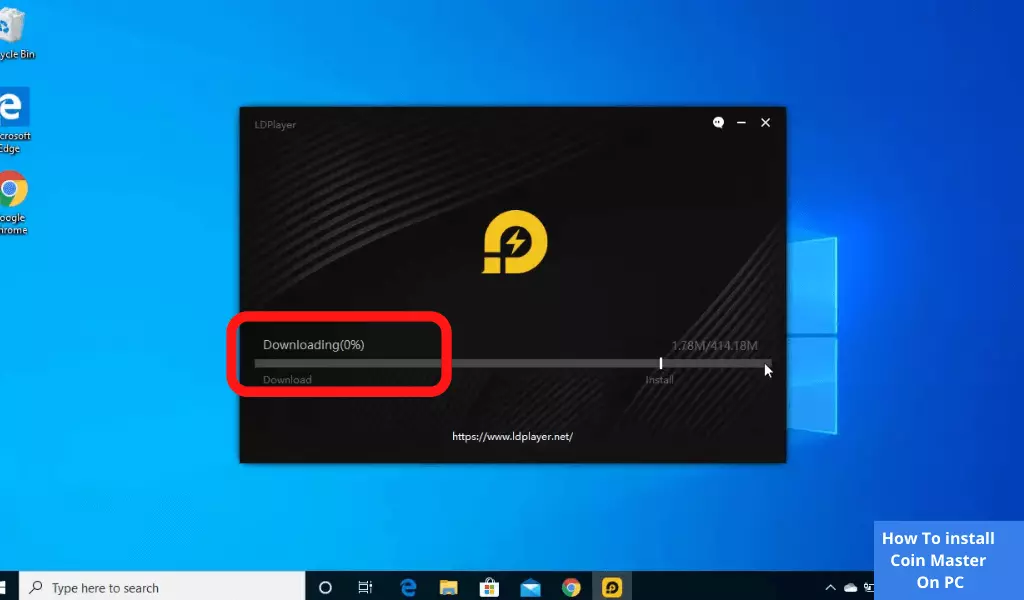 7) Once the installation is complete click on Start to launch the emulator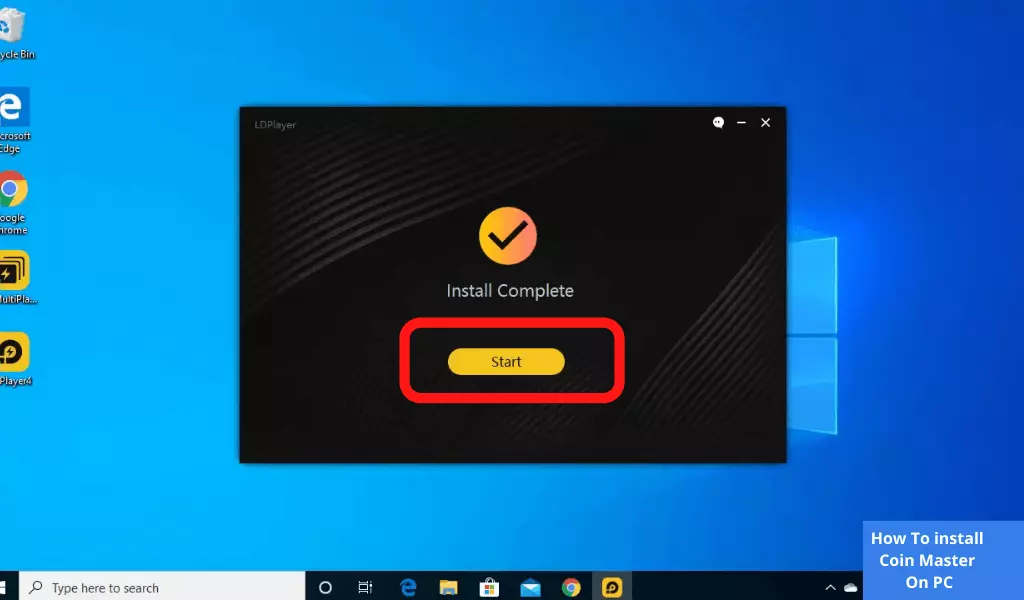 8) You will see an android emulator is initialization screen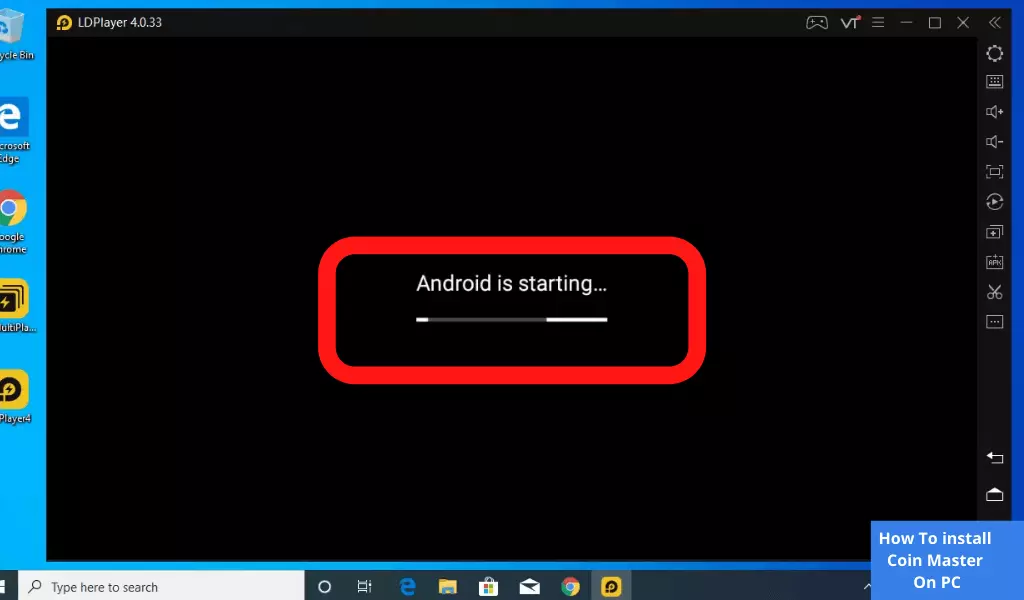 9) Then click on LD Store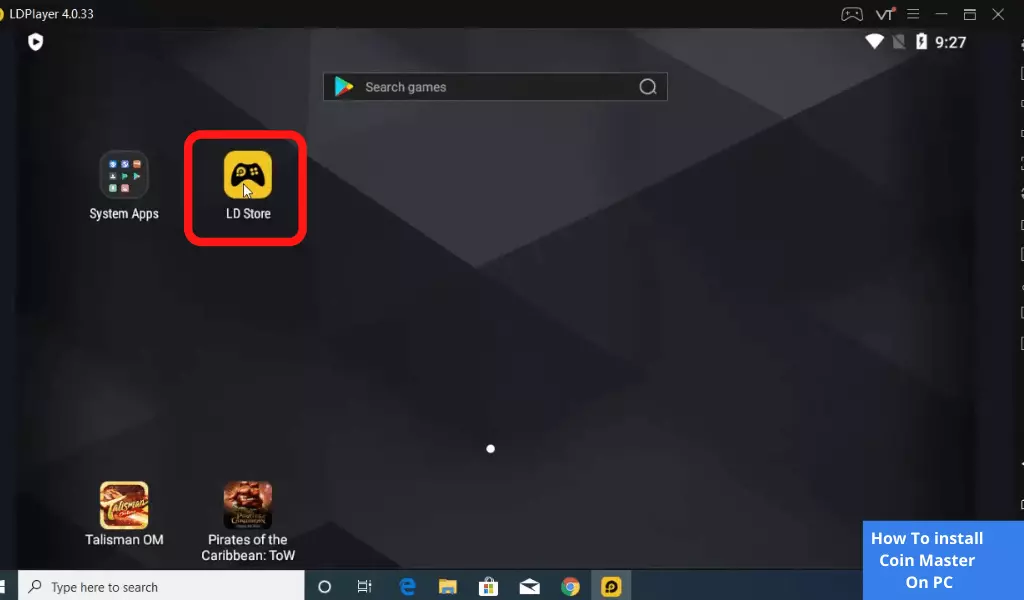 10) It will ask you to log in with your Google account.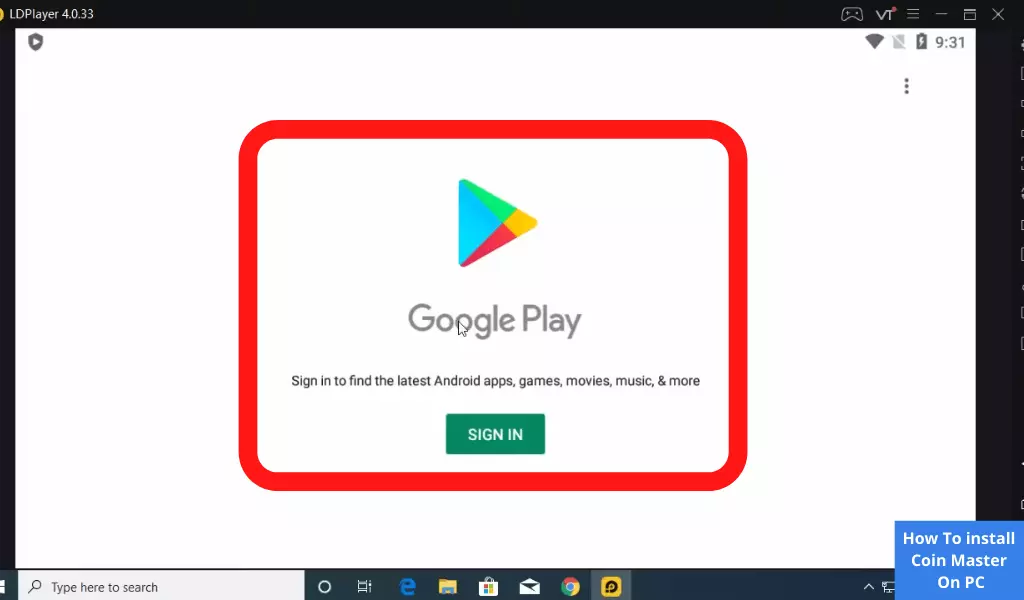 11) Once you are done with activating your google account on LD Player you can download Coin master & Facebook application by searching from the store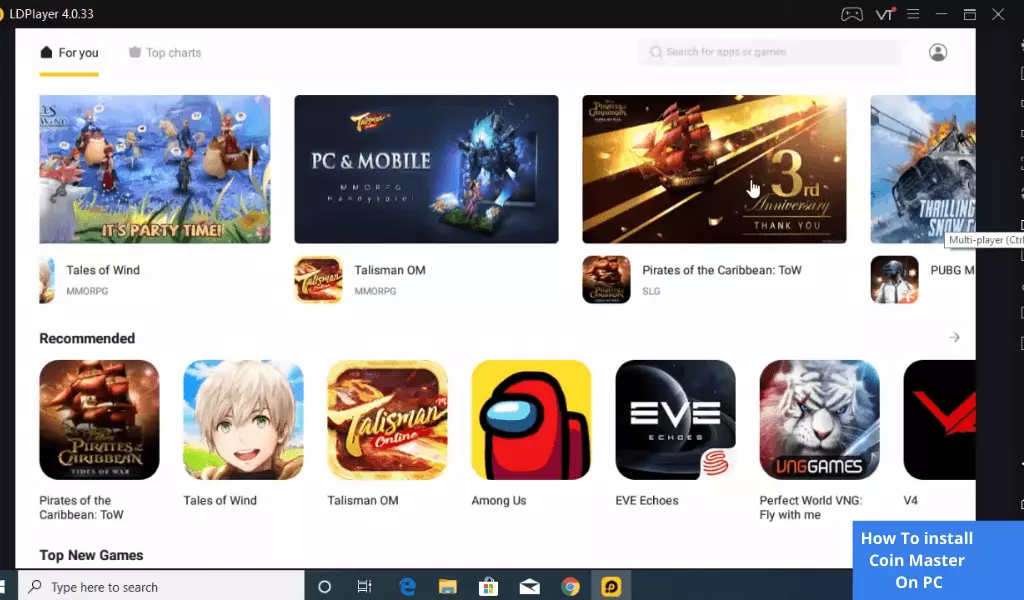 12) You can also change your screen height and width by clicking on the setting button right top side of the LD Player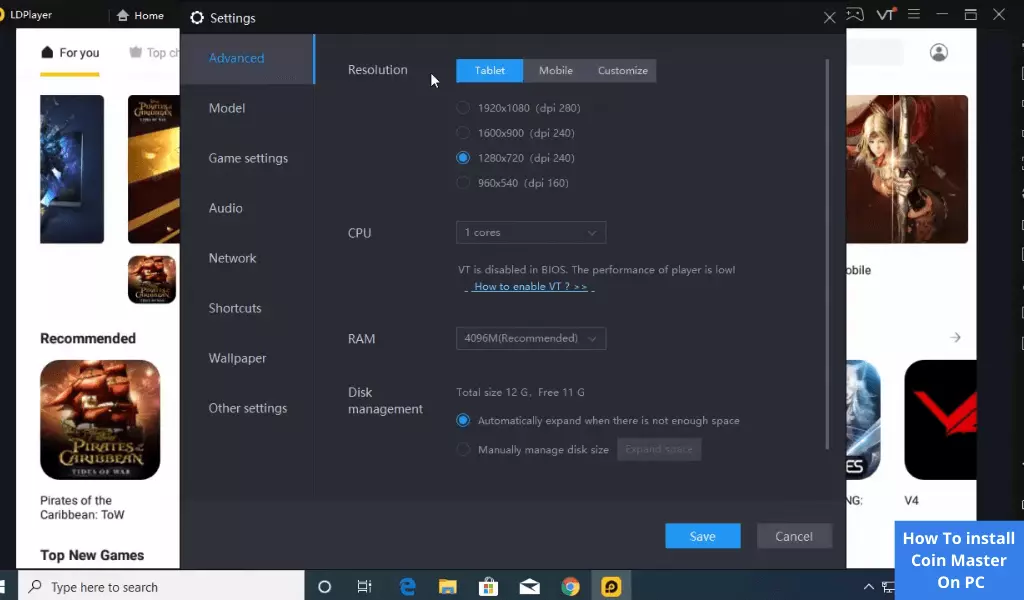 It's probably no secret that a lot of people use BlueStacks. Almost no one can argue with the features and functionality of this emulator.
If you want the best gaming experience while playing coin master on your Mac & PC, we recommend downloading BlueStacks on your computer.
The following are the steps to access an amazing emulator:
Visit the official BlueStacks website to download the application.

Get the Blue Stacks Installer from the Downloads folder of your PC & install it.

It may take some time to complete the installation process.

Once Blue Stacks has been installed, open the app.

Log into your Google account.

Find Coin Master at the Google Play Store.

Install and enjoy the game.
The MEmu is a useful software for playing Coin Master on a PC. Installing it isn't a hassle, it's straightforward to use, and you can have full control of the game with your mouse & keyboard. The application has been used by over 50 million users to play their favorite android games on desktop PC.
The following steps will guide you through how to get CoinMaster running on the MEmu emulator:
You can download MEmu Installer from the official site & install it.

Once installed, open MEmu and Google Play Store from the desktop.

You can find Coin Master via MEmu Emulator's Google Play Store.

Once you find it, download & install Coin Master.

After installing the game, click on the icon to open it.

Now you can play the game on your PC or laptop!
You can also play games from your computer using Nox Player, a program that lets you play mobile phone games from your PC.
There are no better android emulators than Nox Player, Providing Coin Master gamers with the ability to play their favorite game on their computers.
Smooth & graphically intense, Nox Player delivers a great user experience. I found it easy to download & simple to browse. Simply follow these steps to download it to your PC:
Please click here to download the Nox Player installer and install it.

You need to sign in to your Google account within the emulator.

Go to Google Play Store after signing into the emulator.

Find and download Coin Master.

After installing it, you can start the Coin Master & play!
Coin Master on PC – My Experience
It is undoubtedly a different experience to play games on a bigger screen like a laptop or desktop computer.
The experience of playing the coin master on PC or Mac is mesmerizing. You will view every graphical info, including coin master spins and coins, outstandingly on the computer screen.
Everything looks great, from the pet's food to the village, and the slot machine, and elements in the coin master village!
Coin Master can be played on Android phones, but playing it on a computer is an entirely different story!
These emulators allow you to play Coin Master on your computer or laptop. Why are you still waiting? You can play the game on any device from now on.
Tell us what you think of Coin Master on PC below by leaving a comment.
FAQ
Can coin master be played on a Laptop?

Yes, You can play coin master on a laptop by using the different emulators mentioned in the above article.

Is Coin Master for Mac version is available?

Officially there no Mac version available for coin master. However, using the above-listed emulators you can play coin master on coin master as well.

Where I Can Download Coin Master for PC?

The Coin master official development company has not developed Coin Master for the PC version. This game can be played on a mobile device. But With the help of a different mobile emulator, you can play it on PC as well. Please check the above listed 3 emulators for how to download Coin Master for PC & play it.