In Coin Master, there are a number of side events. Recent examples include Coin Craze. During this event, every raid, attack, and spin will be rewarded with an extra 150% or 200% profit. Thus, you will be able to build up your coin stack even faster during an attack and raids. The purpose of this post is to help you learn how Coin Craze works and how you can participate and play smartly.
Coin Craze Event: How do you get it?
Coin Craze reward can be gained for completing a mission during an event or by using free Spin links. By looking at the gold icon, you can identify the event. When you see this coming up as a reward, you must decide whether you would like to participate now or in the future.
The Fastest & Highest Spin Rate Is Best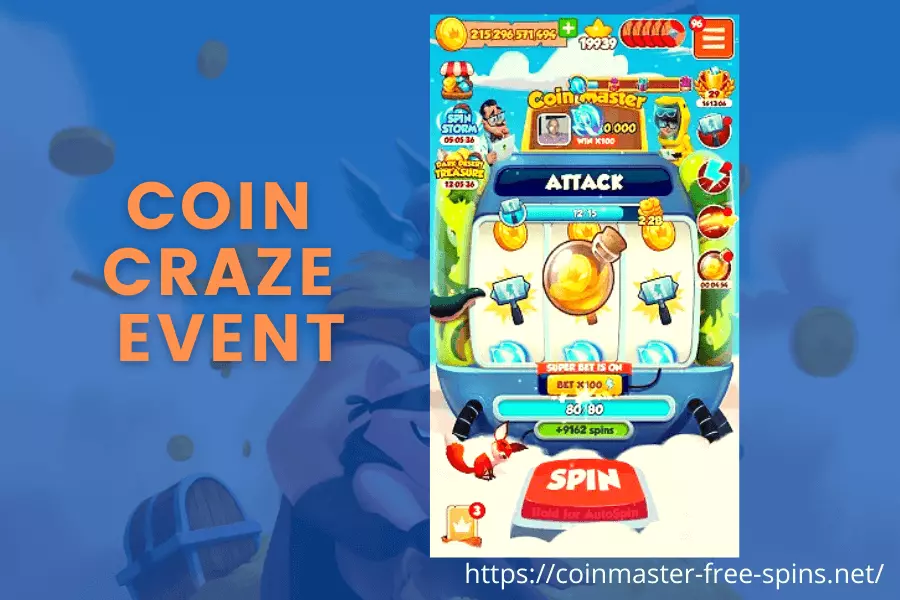 Because this event will always last a short while, you should decide whether to participate now or in the future. The duration of an event can be as long as five minutes, or it can be as short as three minutes. In order to take advantage of this event, you'd better start spinning. Visit the free spins links on this website if you'd like some extra spins.
The Most Effective Way To Play
Coin Craze lasts only for a short period of time. You can get the best profit out of it by spinning at a high bet. Especially if you've got a big raid to prepare for. Getting Coin Craze through a free spins link gives you the option to choose when the event begins. However, you should not wait too long. With this event, free spins are available for a limited period of time.
Coin Craze Event As A Coin Booster
You will not receive extra spins with Coin Craze. By its name, you would expect that your coin stack would be boosted. Perhaps you can even build your village or finish your card collection by buying enough chests. We recommend you make sure to check our Free Spins section if you need extra spins.