We all love playing coin master, and it offers a lot of side events that help us to earn some extra rewards.
Balloon Frenzy is another Coin Master amazing side event, that rewards you with extra spins by popping balloons.
This event allows you to earn up to 1,000 bonus spins. My goal in this post is to describe how you can play this event and acquire maximum spin.
Balloon Frenzy: How To Play It?
What are the signs that the balloon frenzy event has begun? 
When the balloon frenzy event begins, you will see balloons sliding up and down on the screen. Tapping on them will give you extra spins.
The number of spins on a balloon can range between one and twenty. Depending on how many balloons you hit, you will get more free spins, and if you can tap all the balloons, you could win 1,000 free spins.
What time do the balloons appear?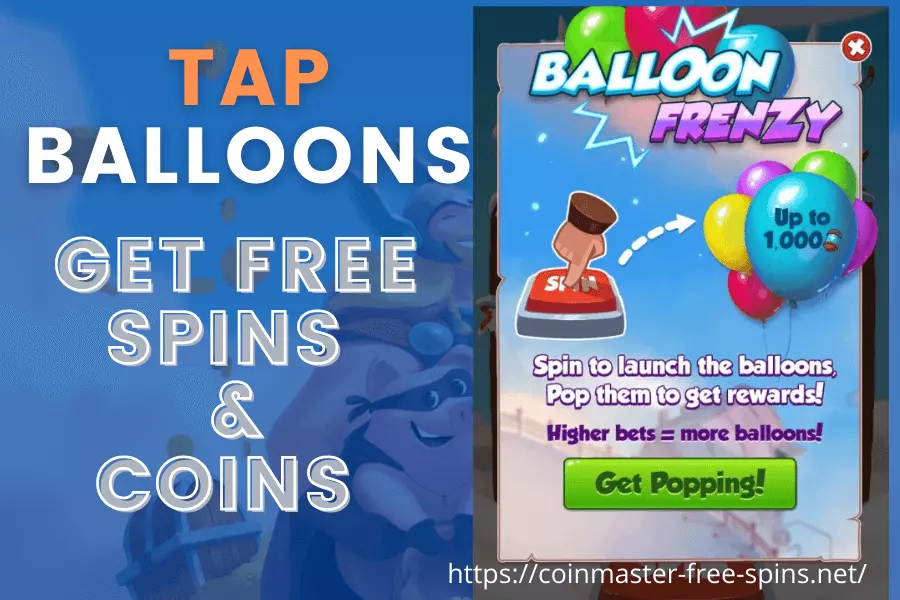 It is necessary to spin the wheel in order to receive the balloons. Several spins later, the balloons appear. The majority of the time, they come in pairs of five balloons.
It's best to hit them before they leave at the top of the screen. It takes about 30 seconds for the second balloon to appear after the first.
After nearly two minutes, the second group of balloons appeared. The balloons will stop popping when you stop spinning.
Events similar to Balloon Frenzy
You'll find more than one event in coin master, including Balloon Frenzy. These events often include a cookie or other elements. In addition to spins, you get coins through these elements as well.
What I think about Balloon Frenzy
My opinion is that Balloon Frenzy doesn't have enough winning spins to justify playing it. To take advantage of the event, you must play at 1x spins and very slowly.
But, on the other hand, having more spins is always nice. If you happen to be online during the balloon event, Make sure you tap the balloons on your screen when they pass by.
Our free spins collection aims to give you more free spins every day.